Time to retire some old tech. That display is a whopping 15″ diagonal. Resolution was limited. Only used it for a terminal for a server these last six years or so. And this is it under my arm on the way to the dumpster.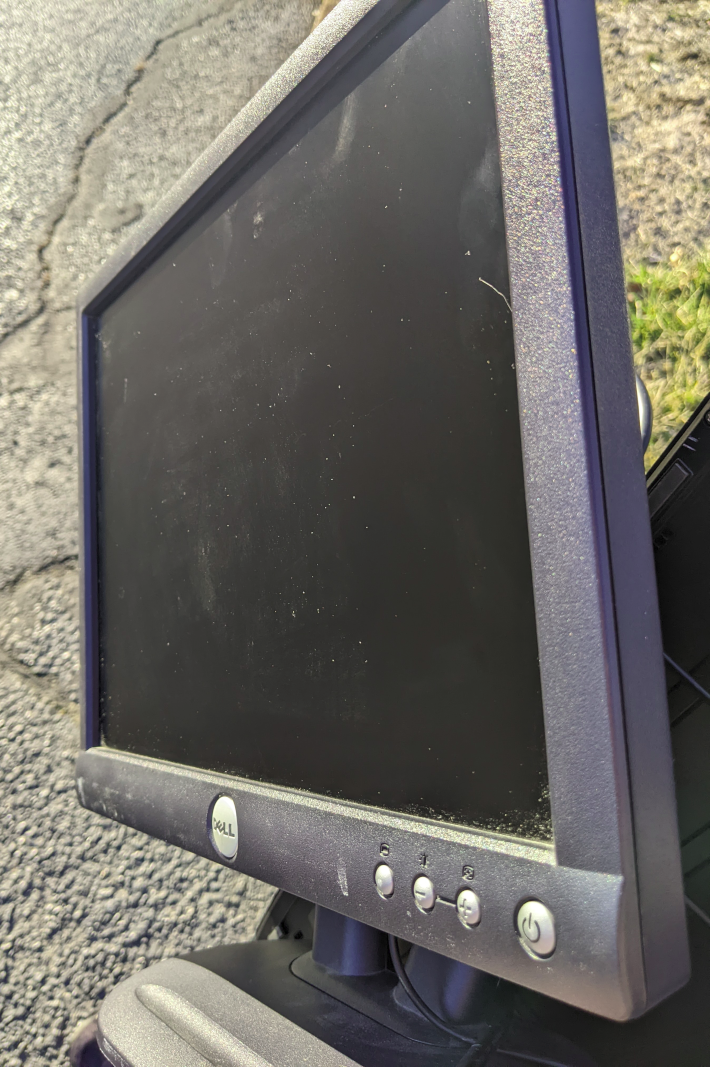 Right after the monitor, the old server was carried out to rubbish.
BEFORE delivering to rubbish I made sure to wipe the HD with DBAN, Darik's Boot and Nuke. Have relied on it for years.
The computer's manufacturing date stamp was 082208. Didn't think to take a photo. It was a Dell OptiPlex 330 SFF, Pentium Dual Core E2160 1.8GHz, 4GiB RAM, 90 GB HD. They looked like this.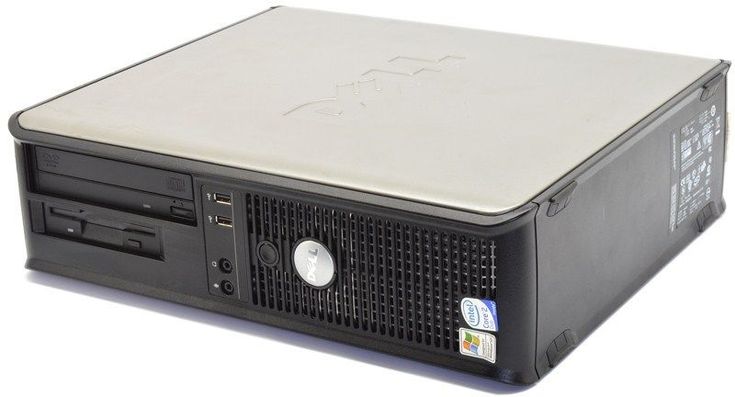 I got it in 2015. It had been replaced during a customer hardware upgrade then sat on the shelf unpowered for about a year before I joined that office. On hardware clean-out day it was in a pile to take home or put in the dumpster.
It became my boba.org server sometime in 2015 and served that function until December 2022.
Six years of service and then it sat on the shelf for a year. Then eight years hosting boba.org. Fourteen years of service is a LONG life for a computer!

The replacement "server" is an old laptop, old, but it's new enough it doesn't have an Ethernet port. I got a USB Ethernet adapter, Realtek Semiconductor Corp. RTL8153 Gigabit Ethernet Adapter, and plugged a cable in. Better performance than WiFi.
Hardware is several steps above the old server too. Intel Core i3-5015U CPU @ 2.10GHz, 6GiB RAM, 320 GB HD (I should replace with SSD). Date of manufacture isn't as clear. Maybe late 2015 early 2016.
The CPU Benchmark comparison of the two processors, Intel Core i3-5015U vs Intel Pentium E2160, shows clear differences in processing power.
Now that the new server is up, well has been for a few months but I didn't want to add new services until I got secondary DNS running, its time to add features and services on the network.